---
My new storefront www.amystreasuretrove.com is NOW OPEN ! !

---
Welcome ! !  Check out our Valentines Day Sale currently underway on our storefront...  We specialize in both handcrafted and commercial lines of jewelry, our commercial line is available at our sales portal...  For handcrafted items, check out our show gallery and email us if you see something that interests you...  Check out Our Show Schedule to see when and where we will be selling our wares...  And check out our Show Gallery to see where we've been...  Thank you for your business, we look forward to serving your jewelry needs... 
---
For Product Returns and Exchanges, please click Here.

To review our Returns Policy, please click Here. 
---
We accept all Major Credit / Debit Cards via PayPal / PayPal Guest Checkout...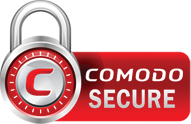 Our site is SSL Secured through Comodo Positive SSL running on a dedicated IP server...  We take your security very seriously... all pages on our site are secure, however some images can not be secured, so you may see a yellow shield over a grey padlock, but don't worry... you're safe with us...

---
---